Nov 11, 2018 09:41 PM Central

It's the Most Wonderful Time of the Year!
The temperatures have dropped and the holiday season has officially started! Literally overnight the pumpkins are gone and the holiday decorations are on every shelf in the stores! Let's go over Novembers amazing promos and team announcements you wont want to miss.
The Holidays have never been happier with Young Living!! Friends, yes that's a 400 PV promo you see and a Unique NEW and Exclusive blend and an adorable diffuser ornament <3 and Sacred Frank ...I know ... these promos are off the hook. You want to learn more ? Read on!


NOVEMBER PROMOS


➕ Nutmeg Vitality (5ml) ER exclusive: Can I get an Amen for Adrenal support?! Around the holidays our Adrenal glands tend to get overworked with the stress of travel, later evenings, and the hustle and bustle of life . Swipe a drop of Nutmeg on the inside of your cheek for a quick pick me up or add a drop to your bullet proof coffee (y'all know I am a fan of the high fat coffee club). Nutmeg is also a wonderful oil to cook with as you prefer seasonal dishes!
➕ Northern Lights Black Spruce (5ml) ER exclusive: Did you know the ENTIRE tree is in this bottle- from needle to root?! And the oil in this bottle comes from trees that sit under the magical Northern Lights at our farm in Fort Nelson. Traditionally, Black Spruce trees have been believed to possess the frequency of prosperity! (Yes, please! I will take a gallon.) This oil is a big emotional oil - used to release emotional blocks and brings feelings of balance grounding. People who love Idaho Blue Spruce are equally drawn to this oil. It's also gorgeous for the holidays! Diffuse with Orange and Frankincense and thank me later.
➕ Christmas Spirit (15 ml): This blend of orange, spruce and cinnamon is our favorite replacement for fall scented candles and room sprays. Place a few drops of Christmas spirit in your free diffuser ornament to give your holiday aromas a November start. Aromatically, this blend brings joy, peace, happiness and security. so yes everyone needs it . Also you can't get this oil in the 15ml bottle. The 15 ml size is exclusive to this month's promo and trust me when you smell this you will be so grateful you have a 15 ml size.
➕ Myrrh: (5 ml) Oh friends you know how much I love me some oils of ancient scripture right?! Like Raindrop oils, they are oils that do "all the things" . High in sesquiterpenes, Myrrh can stimulate the limbic system, the seat of memory, so it's a wonderful oil to use to work on past stored emotional trauma that is yours or that you could have inherited . If you have "mommy issues" you might want to put a drop of Myrrh around your belly button daily - just saying. ️ Aromatically, it encourages spiritual awareness and is uplifting. It's also a wonderful oil for youthful skin. Add to your Orange Blossom or Art Light moisturizer.
➕ Glass diffuser Ornament: This is a great way to make your artificial tree smell real! Add a few drops of Christmas Spirit or an oil of your choose to the little "bucket" area and drop those little sticks in and you've got yourself an on the go diffuser for your Christmas Tree or even to hang by your bed.
➕ Sacred Frankincense (5 ml): Alright peeps, first I'm going to ask you to go Google "Dr. Suhail and Sacred Frankincense". Mmmmmkkkay. ‍Now that you did that I'm sure you're speechless , read on! Sacred Frank is regarded as one of the rarest and most sought-after aromatics in existence. Friends, Young Living's Sacred Frank is the first Omani Frankincense to be available to those outside of the Saudi royals and the privileged Oman. So why is this oil so sought after? Well, it is amazing for the skin, it is calming, and wonderful for sleep. It is relaxing and meditative. It promotes higher states of spiritual awareness and higher levels of consciousness. And maybe check out some resources like pubmed's website and do a little research to learn a bit more about why this oil is literally "Sacred."
➕Higher Unity: (5ml) I mean friends, an exclusive blend just for us!!! Yes please!!! A grounding blend, Higher Unity combines Sandalwood, Sacred Frankincense, Lime, Northern Lights Black Spruce, Spearmint, Lemon, Jasmine and Rose essential oils. I mean this bottle sounds like not only will it smell like heaven but It's filled with oils that are grounding like Sandalwood, Sacred Frank and Northern Lights Black Spruce and big heart openers like Jasmine and Rose. I can't wait to smell this gorgeous exclusive blend.
MAKE SURE you are getting FREE SHIPPING with the brand new YL Go membership on your Essential Rewards order!!!!
Who's excited about free things, and what's going on your Essential Rewards order this month???
We all love a sale, but what if I told you that you could get 10%, 20%, even 25% off your order EVERY. TIME? Have you heard about Essential Rewards? Check out why we are in love with our wellness subscription so much!
ER explained here
!
This program will allow you to build your oil collection, use safer products without leaving your home to search for them, and start sharing the love of oils with your friends and family. The ER program is exclusive to those who have purchased a starter kit. The only requirement is to place one 50 PV order per month. Each month you will earn a percentage of your PV value back in Essential Reward points.As you stay in the program longer you will earn a higher percentage. 1 PV generally = $1. Some exceptions apply. (diffusers, super rare oils)
PRO-TIP: In the beginning, you will earn 10% back on your purchases. When you order 50 PV then you will have 5 points to spend already. Do that for two months and you have a free Orange or Lemongrass!
Perks of ER:
Earn 10% back of your total purchase in-store credit for months 1-3
Earn 20% back months 4-24
Earn 25% back months 25+
NEW Loyalty Gifts!
• 3 months - Peppermint Vitality
• 6 months - Thieves Vitality
• 9 months - 15 ml Melaleuca Alternifolia (Tea Tree) or Breathe Again Roll-On
• 12 months - Exclusive Loyalty Blend.
• ER Anniversary (after 1st year) – Exclusive blend created annually
Are you on ER yet?
What's holding you back from hopping on?
---
Announcements / Class:
We are Thankful For YOU! - Our annual young living Open House
Come let us spoil you with "All the Things"!! We welcome you to come to our home for a celebration of Thanksgiving. We are thankful for Young Living and we are thankful for you!
Free Zyto scans. Yummy food and beverages, NINGXIA! My oil library at your fingertips! Try the Savvy makeup. This is the perfect opportunity to taste, touch and sample much of our product line. Bring your friends! 'Make n Take' opportunities and So Much More!
Upcoming online classes:
Upcoming in-person classes: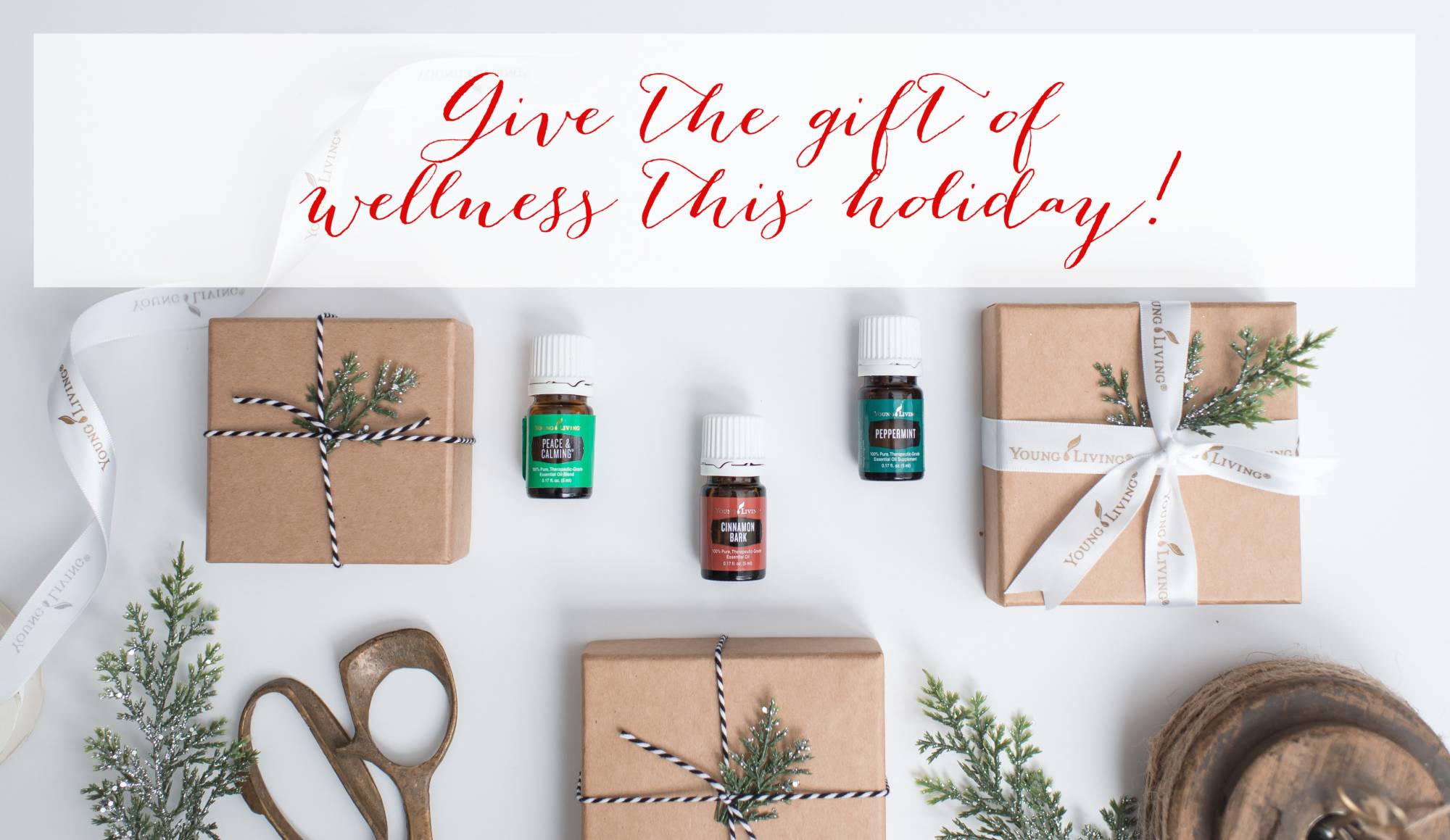 Process your ER order ASAP!
Holiday Catalog
items are available NOW to add to your ER order!
Earn between 10%-25% back on your total ER PV points. (If you're new and this sounds like secret code, contact me!)
If it is your first month and you order 100PV, you will get $10 back in ER points.
If it is your fourth month on ER, you will get $20 back in ER points for a 100 PV order.
Ordering ASAP will ensure you get what you want, not only on
Holiday Catalog
items but also on any products you plan to give as gifts or need to get for yourself.
YL members go CRAZY in giving YL as gifts! Things do go out of stock with all the extra holiday ordering and I don't want you to miss out. Newbies, TRUST ME! Check out the Holiday Catalog items
HERE
!
Help 5 Bonus
When you earn 5 points, Young Living will send you the cutest gray YL-branded knitted beanie. Its acrylic/wool blend and universal fit make it a cozy fit for the cold months ahead.
Earn 1 point by enrolling a new member with a Premium Starter Kit, 1 point by enrolling a member in Essential Rewards for the first time, and 1 point by reactivating a preexisting member with a Premium Starter Kit. (Member must be inactive for over 24 months.)
*New Essential Rewards enrollment includes members you get back on the program who have not been on it for six months or more.
Business oil of the month: Gratitude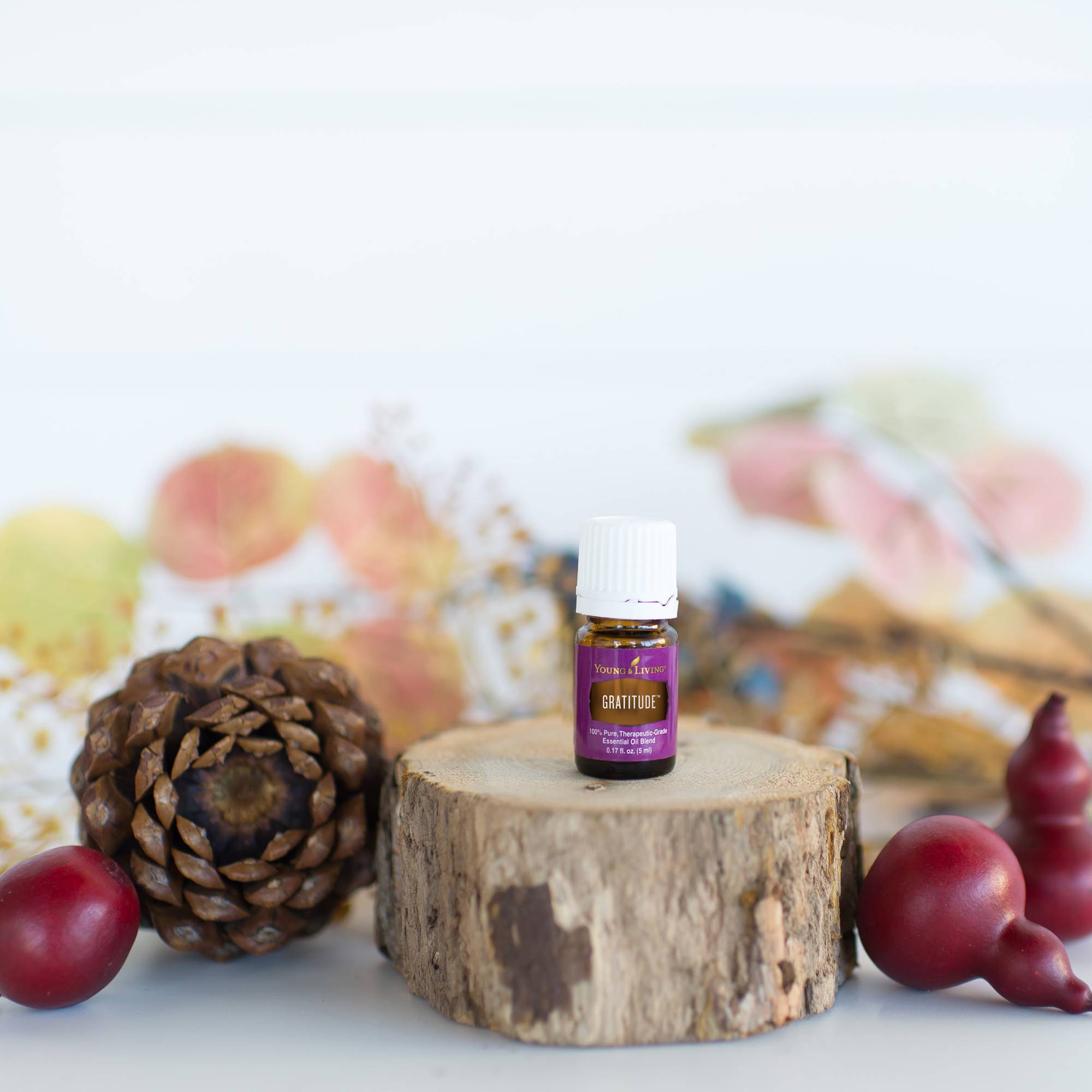 This oil is on of my FAVORITES!!! Use it every day this month to create a positive attitude of gratitude.
When you are grateful for the things you have, your entire attitude changes and the way you approach your work or the people around you become more effective and loving. If you want to create MORE abundance in your life, use your Gratitude oil every single day.
Diffuse 4-8 drops or apply a drop to your wrists and inhale in the morning.
To make this even more effective, write down three things every day you are grateful for and why.
I hope everyone has a fabulous November! We are here for you always!
Love,
Emily Nieman